Aging effects may be challenging due to the hormonal changes, sun exposure, and use of skin care products that are not suitable for your skin. If you are also experiencing the negative aging results on your skin, then you do not need to be worried as there are various anti aging medical aesthetics treatments. These treatments are in high demand due to the offered benefits and results. Consult the experienced medical aesthetic treatments providers and treat your skin on time.
What are the best five treatments with anti-aging medical aesthetics? 
Following are the best five treatments with anti-aging medical aesthetics:
Melasma treatment:
Melasma is a general skin problems associated with hyperpigmentation and discoloration. It helps to reduce the dark or brown spots and leave the skin smooth and soft. One can look younger and beautiful with the use of melasma treatment San Francisco. This treatment is highly effective and provides the long-lasting results to look beautiful and attain the exceptional beauty. Make sure that you are taking the advice of highly experienced doctors to treat yourself on time.
Botox:
Botox is botulinum toxic injection treatment which helps to reduce fine lines and wrinkles on the face. It is one of the best injectable treatments that leave long-lasting results and help to achieve younger looking appearance. Look younger in old age with botox treatment.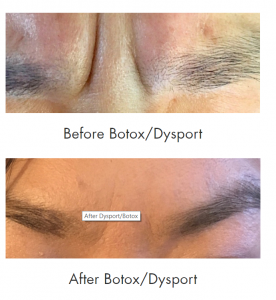 Dysport:
Dysport is also a botulinum toxic injection. It is also used for making wrinkles on the skin less noticeable. It helps to reduce the appearance of lines that affect the area in between your eyebrows or glabella.
Botox and disport treatments are needed when you are not able to reduce the fine lines and wrinkles on the skin with available skin products. There is no downtime or recovery time.
Dermal fillers:
Turn back your younger looking appearance with derma fillers. Consult the medical experts to know the best derma filler treatment for your skin. Following are the reasons to consider derma fillers treatment:
Restore firmness
No downtime
Increase lip pout and suppleness
Rejuvenates facial structure
Facial peels:
Get your uneven and rough skin improved with facial peels. Get appointments from the professional anti-aging medical specialists and notice the positive results.
Connect with the best medical aesthetic experts to get the best treatments. You can book your appointment online to save the maximum time and energy as compared to the offline mode. Visit the official website of MD Laser and Cosmetics to book your appointment and register your details to get the best aesthetics treatment.
Read More: A Comprehensive Guide to Aesthetic Dermatology in San Francisco