Best Medical Spa in San Mateo & San Francisco
creating beauty through advanced science
It's time to look good the MD way! It's great when science meets reality, and that is what our best medical spa in San Francisco and San Mateo is all about. We use nature-inspired ingredients and the latest technology that works to make you look and feel your very best. If it works for nature then why not for you?

I have been a practicing physician in women's health, anti-aging treatments and aesthetic medicine for over 27 years. My passion for finding new and innovative ways to bring the desired results to women and men the world over has established MD Laser and Cosmetics as the premiere San Mateo & San Francisco med spa.

We specialize in Botox, acne, hair loss, HCG weight loss, ThermiVa Feminine Rejuvenation, non-surgical facial rejuvenation, skin care and nutriceuticals so you can look and feel younger. So don't hesitate, schedule your appointment today and see what MD Laser and Cosmetics can do for you!
– Dr. Susan Lin, M.D.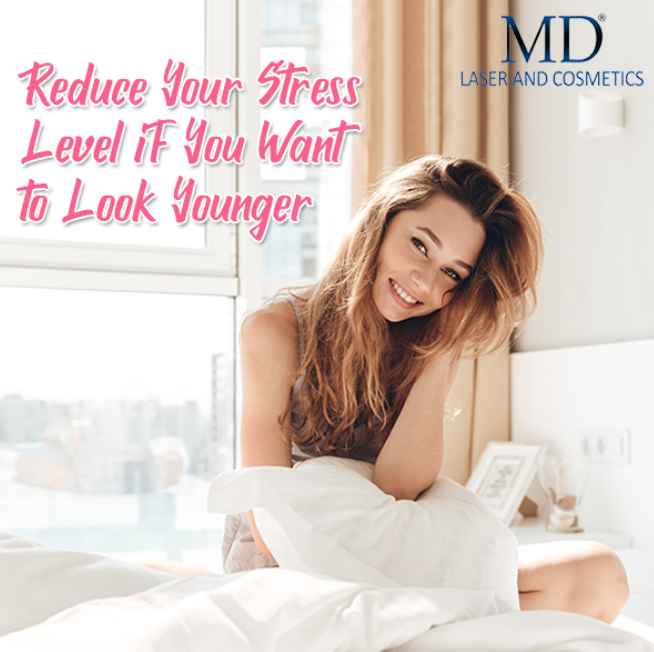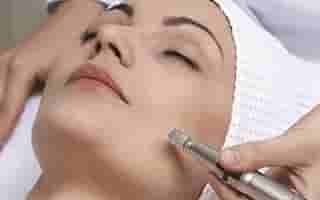 Botox San Mateo
Our San Mateo med spa is committed to providing you with the services to help you become the most beautiful version of yourself. While our main focus are treatments in Skin Rejuvenation such as botox injections, we also offer many services dedicated to your health and wellness to help you not only look your best, but feel it too. We believe that you can look and feel great every day and at any age.
Best Med spa services conveniently located in the heart of Silicon Valley
When looking for the best medical spa in the Bay Area one of the first things people check out is the services. We have a range of safe and effective treatments that are designed to help with everything from dark under eye circles, saggy skin, and even help with weight loss. Established in 2007, MD Laser and Cosmetics is conveniently located in the city of San Mateo, California, a 20 minute drive south of San Francisco and only 10 minutes away from SFO, or San Francisco International Airport.  
Naturally Remove Skin Pigmentation With Cosmetic Treatment
Skin pigmentation and melasma is a frustrating and common skin issue. It makes one look unnecessary older and causes serious blow to individual's self-esteem and appearance. Many suffers are searching effective treatment because they have tried expensive laser and creams without results and sometimes worsen their issues.
At MD Laser and Cosmetics we work with all skin types to provide state of art skin pigmentation treatments that is specific to your skin.  With potent yet gentle products and anti-aging treatment, our goal is for your body to reduce unwanted pigmentation by regenerating clean fresh and new skin. Most treatment have little down time and are cost effective.
Our Skin Whitening and non-surgical kybella skin tightening treatments improve your appearance and boost your confidence. The various procedures work to replace your natural bone structure, restore volume and elasticity for an overall natural and tightening effect. Skin looks healthy and younger, all without surgery and minimal downtime. At MD Laser & Cosmetics, we want you to achieve your goal of looking and feeling your best.
I had a great experience with Dr Lin. It was my first time seeing her and she explained everything very well. Cassandra is super helpful and sweet!

I did a lot of online research before selecting Dr. Lin and I made the right decision . Dr. Lin has got to be the best I have seen for botox and fillers in the bay area.I had a great consultation and discussed the best route to take for the type of result I wanted and boy did she come through!She is very personable and makes you feel like you've known her a long time. I also love Cassandra , her assistant. she's always smiling and happy , also eager to answer all your questions.I highly recommend MD laser and cosmetics , and that's from someone who is extremely picky when it comes to my skin!

Dr Lin is an excellent doctor and can recommend the best skin treatments for you specific to your age and skin type. She uses cutting edge technology and cosmeceuticals that she develops herself called MD Cosmetics, which produce wonderful results.I use and recommend the whole line for skin, hair, and supplements. Make an appointment if you are in the Bay Area for treatments to meet with her in person.

Dr. Susan Lin is my go-to expert in aesthetics, botox and fillers. She is what I call a "master practitioner".. someone who spends thousands of hours working on her craft... she an authority on the science of aesthetics and has expert technique. She never overdoes treatments. I have known her for 7+_ years and have always been impressed and satisfied. I also learn something new every time I visit, and as such I send many of my high-end clients to her and receive very good reviews. Her skin care line is also pretty impressive.

Dr.Susan is incredibly professional, knowledgeable and genuine! Her and Cassandra are a wonder duo that made me feel like the most important client ever. I was happy with the IPL and the tinted mineral sunscreen. The products are top notch.

Always love going to see Dr Lin! She is meticulous and incredibly knowledgeable at a holistic level . After seeing her several times I have been happy with every visit!

Dr. Lin is by far the best doctor I've seen for my acne concern that has bothered me for 20 years! As many other reviews have mentioned, Dr. Lin is very professional, knowledgeable, kind, and very caring to address each individual's skin concerns.I saw Dr. Lin last year to address my severe acne/scars from face down to the chest and back (I was worried because I had pre-wedding photo coming up in 2 weeks at that time!). Dr. Lin magically helped my skin clear of acne after seeing her for only 2 sessions!! The result of the acne treatment plan is comparable to the most powerful accutane treatment that I've tried.Thank you so much Dr. Lin!!

Dr. Lin is an artist from beginning to end. She treats every patient like a work of art. She puts the meaning in "aging gracefully".

I have been going to Dr. Susan Lin for years, she is incredibly professional, wonderfully upbeat - that makes me so happy to be there from arrival to exit. I feel so well taken care of, with her in depth consultations, information and recommendations, I will not go anywhere else for my anti-aging, and cosmetic needs. I have referred several family members, and friends, and they all love her and are thrilled with her services. I trust her expertise with injections, treatments and products that she chooses, and her office staff are very kind and accommodating. I continue to get compliments on my age not matching my looks, and a lot of that has to do with Dr. Lin's great care, Thank you Dr. Lin for all that you do!

If I could give Dr. Lin and Cassandra 10 stars, I would! I've been meaning to write this review for some time now to say that I highly recommend Dr. Lin's services for all beauty and anti-aging concerns! She's incredibly professional, trustworthy, and extremely personable, making the experience very comfortable and fun! Dr. Lin is an expert in all fields and I trust her with all my skincare concerns. Thank you, Dr. Lin and Cassandra, for being so wonderful!

Can't say enough great things about Dr. Lin! Beyond her amazing work, she's is one of the kindest people I know.

Saw a lot of positive reviews on google and I made an appointment!I did laser hair removal for armpit hair.Dr. Lin did a great job and she is really professional.Definitely cautious and cleans ups all surfaces during this pandemic.Cassandra is so nice and really energetic!Definitely recommend MD Laser and Cosmetics.

Dr Lin and staff are amazing, honest and caring. I've found my favorite place finally.

Dr Lin is very professional, experienced and friendly. Definitely recommend this place!

MD Laser and Cosmetics is my saving grace when it comes to looking young and healthy.Dr. Susan Lin is the best. I've been going to her clinic for years now and I always feel good and confident when I leave her clinic.I love how she applies botox and fillers on my face. She listens to what I want to achieve and sometimes she may suggest something better and I really appreciate that.Most importantly, the end result stays longer and don't need to go for a while.As soon as I found out her clinic is opening after lockdown, I made sure I was one of the few in line.I highly recommend MD Laser and Cosmetics. I love Dr. Susan Lin.Your patient.Lucy

This review is for an IPL (photo facial) service. With numerous over the counter creams and concealer, none of the products seemed to correct or cover the sun spots that I developed over the years. Finally searched on Yelp and read numerous reviews.MD Laser and Cosmetics was my first choice from all the glowing reviews. I was fortunate during this pandemic to get a consultation with Dr. Lin. One of her friendly and wonderful staff member scheduled my FaceTime call. Dr. Lin was very warm, friendly, professional and explained the process and products for the IPL treatment. From our consultation, I felt assured that this would work.I was scheduled for my first IPL treatment a few days after the consultation. Dr. Lin made me feel at ease. Her friendly approach explaining step by step relieved me with the laser treatment. I purchased the MD beauty and wellness products for my morning and evening routine. A few days the pigmentation rose to the surface of my skin which made my sun spots become darker than it was originally. With a little patience and using the MD products, a week later after my first IPL treatment, I am so pleased with the results! Love the outcome! My skin looks and feels brand new. I highly recommend MD Laser and Cosmetics.

Had removal of skin tag on my face. Dr. Lin was very professional and provided great service while adhering to health and safety issues regarding Covid-19. Result was great and probably will require another follow-up and healing was almost complete in 3-4 days.

Dr. Lin is very professional and knew the exact treatment for my case with the best products for the best results. It was an amazing experience with her and her assistant Cassandra at the clinic and would recommend it to anybody. Thank you very much Dr. Lin.

Dr. Lin is the perfect mix of friendly and professional, upscale and affordable. Her staff even go as far as helping my elderly father locate a misplaced wallet by calling every place we were prior to the appointment. They are a stellar crew, and my skin has never looked better! Oh, and PS- get yourself an SPF50 anti-aging tinted sunscreen- trust me!!!!Update July 2020I had to come back to add some more recommendations: the Foot Peel Treatment literally had my feet ready for flip-flop season in 2 nights. My feet look like they did when I was 19 years old at the beach! THANK YOU DR. LIN! Last, but not least- I have been using the Vitamin C serum for the past six months- the change in my skin's appearance is so dramatic my coworkers think I'm getting chemical peels on the down low! My life is so much better under the care of Dr. Lin. I feel confident and attractive again. Give yourself a gift and make an appointment!

Dr Lin is Excellent! Helpful, not pushy, caring and overall 5 star products and services!

Dr. Lin is absolutely amazing! She is kind, patient and cares about her work and the end results!I wouldn't trust anyone else...simply extraordinary!

Super friendly and organized. From the initial callto the visit this was a great experience. Hghly recommend for whatever you need beauty wise!

A great place to come for expert and friendly care. Dr. Lin is caring and her staff is professional.

Great photofacial - no discomfort, excellent results. Dr. Lin is amazing - as always!

Dr Lin is a wonderful clinician very attentive and knowledgeable. I am glad I found her!

Great experience from when I arrived! Shauna was very friendly. She welcomed me and offered me something to drink. So kind!It was great to see Dr. Lin again. She is never pushy! She is up on all the latest technology, too.I had some Botox for frown lines but am really considering some other procedures down the road. Dr. Lin is very personable and honest!! You won't be disappointed!!I'm excited to go again.Thank you!

Love the knowledge, transparency, honesty and great interaction at this clinic- highly recommend!

Quality and affordable products. I love all the skin care products recommended by Dr. Lin. Will definitely comeback. Thank you Dr. Lin for making me feel younger :-)). Thank you also to the staff for making me feel welcome.

I love this clinic ! They truly care that you get the results you are looking for ! The doctor
Completely cured my melasma and also has the time to listen to your needs and concerns . I haven't gone anywhere since discovering them! Amazing products & great customer care & service!!!!

A pleasure to receive services. Staff is professional, efficient and friendly. Dr. Lin is a wonderful person. She also knows exactly what she is doing and how to conduct procedures in a comfortable and informative manner for the patient. HIGHLY recommend!

I love Dr. Susan ,she's personal and big personality Who turned out to be a friend . A good friend at that !

A Big 10 Star Kudos review to Dr Susan Lin MD laser and cosmetics I walked away feeling beautiful once again , I love my results.... you know your more than a client, with Dr. Lin, she listens, she looks, she knows..... Thank you for the beauty and the knowledge.💃cindy

Love it. She takes her time to see what you need really nice. Front the person lovely to. Feeling great happy of what got done. Can wait to go back

Everything was so well explained to me and I am pleasedwith the treatment so far, almost painless!

Amazing experience! She is so knowledgeable and nice and did a great job! Definitely going back!

I'm new to the area this place is exactly what I needed. Stress has been getting to me and I'm 34 but I've been feeling like I'm 80. I hadn't had my Botox/dysport done in almost 2 years and it showed. Forehead lines, dropping brows, everything that made me look beyond tired. It's hard finding someone I trust with my face. It's my FACE, I'm not taking chances on someone who could ruin it. This is the place. Shawna, the patient care coordinator, put me on the schedule quickly and when I met her she was warm, welcoming and made me feel comfortable. She's the person you want to talk to when you don't feel good about yourself.When I saw Dr. Lin she was amazing. She's knowledgeable, brilliant, open and honest. She did an amazing job and I genuinely enjoyed my appointment. She's interesting and a pleasure to talk with and she knows what she's doing. I can recognize myself in the mirror again and I feel so much better than I have in months. This is the place for high quality work and incredible people.

The doctor is a genius. I come out looking younger, but not fake.

Dr Lin always takes her time to explain everything and answer all my questions. She is so great doing all the treatments need it. She is not pushy or rush into doing something that you don't need. I can recommend her enough.Thank you Dr Lin!!

I did the chemical peel. Hope my skin will be smooth and soft after a few days recovery.

Susan is amazing. I've been here for several times for different treatments and I got helpful advice and saw great results each time. Highly recommend!

Dr. Lin is an extraordinary anti-aging practitioner! I schedule an appointment and commute from the East Bay every year.

Cynthia "Service Above Sales" H.
Dr. Lin is amazing. She spent over an hour with me. I am so glad that I found her. I also must mention that the office staff is super and very knowledgeable. Thank you for making my visit terrific.

Dr Lin is, hands down, one of the most professional, knowledgeable, and personable physicians I have ever met. Dr Lin took her time through the entire process and was very detailed oriented. I would definitely return for further needed or wanted services and would highly recommend Dr Lin to anyone who is considering her services.

A great place to go for all of your skin care needs. The staff is warm and friendly and the products are amazing!

Dr Lin really listens to issues that you have and is brilliant at recommending the products that fix those issues. Finally she's a true artist in implementation of procedures.

Given my health needs, I've worked with 10+ doctors over the last ten years. I can confidently say that Dr. Susan Lin is one of the most caring and competent doctor's I've ever worked with. Her knowledge of medicine across both traditional Western and more holistic Eastern practices is outstanding. What really sets her apart though is her willingness to go above and beyond to help you. I've only been using her treatments for a short time but have already seen massive improvements to my symptoms. I truly believe Dr. Lin will help me get to the root cause of my health issues. Dr Lin is a one of a kind doctor... Awesome experience from beginning to end!

Fabulous staff, very warm and welcoming. Loved my treatments, I will be back for more!!

Dr. Lin is THE BEST! I'm so happy I found her and her amazing products. I can finally stop trying out different mediocre products, and feel like now I'm using the best skin and hair care out there. I can't believe the transformation that has happened so quickly. You can really feel the difference in quality from the first use. Dr. Lin is the BEST. I used to smoke and sunbathe (back in the days when "sunscreen" was baby oil) and my face was a billboard for all of the stress I've experienced over the past 6 decades or so.....Dr. Lin did her magic, and I still look like me- I just look the way I'd look if I hadn't abused my skin all those years! Love her!

Treatments for a more youthful look
Saggy facial skin, gummy smile, double chin, sunken cheeks, all part of the inevitable aging process. Is there anything you can do about it? Yes! And it is all offered here such as Botox treatments, backed by science and over 25 years of experience.
Body rejuvenation to smooth out trouble spots
Stretchy and saggy skin can be the result of natural aging, losing weight, going through pregnancy and more. Our Body Rejuvenation treatments help tighten loose skin and reduce the appearance of stretch marks. Beyond smoothing out trouble spots, our medical spa has services to help with urinary incontinence, excessive sweating, and feminine rejuvenation.
Solutions for hair loss and removal
We know what type of impact hair loss can have on your self-esteem. The good news is you no longer have to invest in wigs and hats to cover up the problem. There are treatments available at our medical spa that have delivered excellent results to hundreds of satisfied clients. Please take a look at Before and After photos to get a better understanding of what you can expect.
For those of you who have the opposite problem we offer laser hair removal treatments. We can address your legs, back, arms, and other parts of the body. Laser hair removal is effective and can save you time as well as leave you feeling confident. Unlike waxing or shaving, laser hair removal targets only the hair leaving you smooth without pulling or scraping the skin.
Stunning skin is not just for celebrities
Acne and brown spots are difficult to cover up with makeup. When job interviewing, attending special events, giving that big presentation or anytime you want to shine do not let your skin hold you back. Make an appointment at the best medical spa in San Mateo and soon you too will be looking like an A-lister.
Health and wellness for the mind, body and soul
While our San Mateo medical spa provides clients with effective and safe treatments to enhance their beauty, we also offer treatments that improve your health and wellness. Stress and weight problems can wreak havoc on our mood and self confidence. Not to mention the rapidly depleting energy levels that come along with these problems. Fortunately, losing weight with us is not a problem. Utilizing the H.C.G. or Human Chorionic Gonadotropin diet, we oversee the process and make sure that you get the customized meal plan that makes sense for your lifestyle. For some a detox is all that is needed to shed off those pounds and get back to the normal you.
Whatever your vision we provide the tools and treatments to regain energy, reduce stress and look fantastic while doing it. Losing weight with the HGC diet is fast and keeps you motivated. We are here to oversee the process and make sure that you get the customized meal plan that makes sense for your lifestyle. For some, a detox is the best way to kick-start weight loss and a healthy lifestyle. Whatever your vision, we provide the tools and treatments so that you regain energy, reduce stress, and look fantastic while doing it.
Enjoy a comfortable and relaxing spa atmosphere
Here at MD Laser and Cosmetics our mission is for you to be relaxed and comfortable so you can focus on the awesome results you'll be experiencing. Situated in the heart of Silicon Valley ensures you'll experience us at a consistent pleasant climate all year long.
Friendly and knowledgeable staff
Our staff is ready to answer any of your questions and address any concerns regarding services that you are familiar with as well as those that you'd like to inquire about. We are knowledgeable and experienced and ready to answer any and all of your concerns so please do not hesitate to pick up the phone and give us a ring.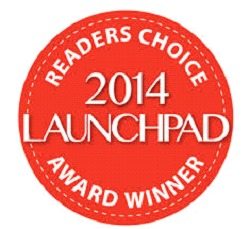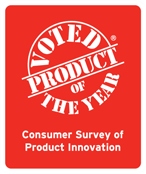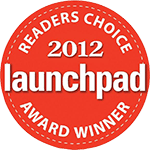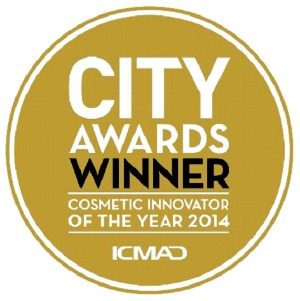 At the office of Dr. Susan Lin, M.D. we provide you with a beautiful spa experience combined with the expert knowledge that comes with having a medical professional overseeing all of our procedures.
Take the first step and schedule a consultation today!
We review the services that you want to learn about and thoroughly inform you on how to prepare, the downtime, how many sessions it will take to achieve the desired results, and what the treatment is like during the session. There is no time like the present to take advantage of our services designed to enhance your beauty and health. Take that first step towards a new you today!