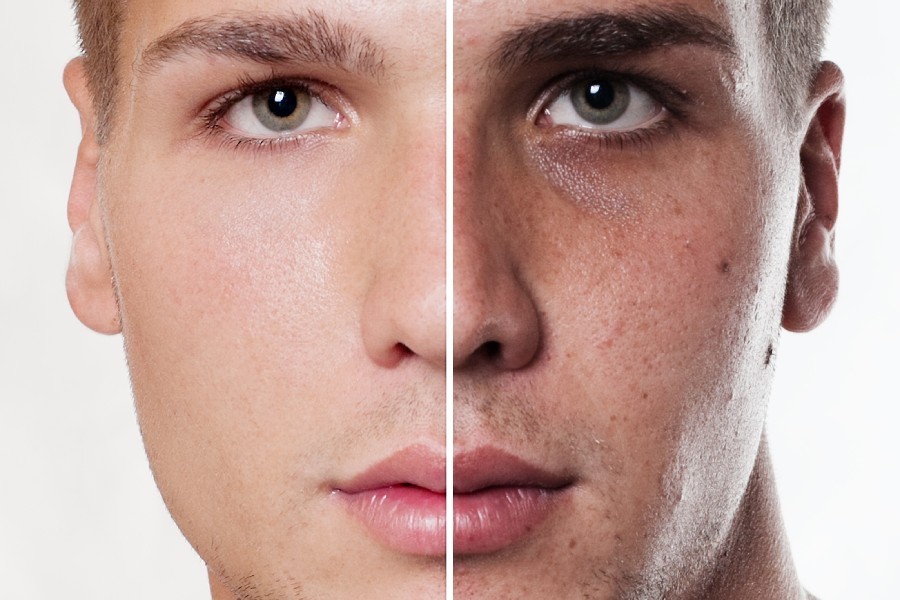 We are here for your care
Skin Whitening Injection in San Mateo
Skin whitening injections not only lighten the skin tone but also tackle skin problems not resolved by other skin lightening treatments or products.  It is widely used in Asia and in the USA by medical practices.  Treatment is effective but requires intravenous injection which is costly and has some inherent albeit low risk.
MD Laser & Cosmetics is an Award-winning Medical Spa in San Mateo and San Francisco
MD Laser and Cosmetics voted Best Medical Spa in San Mateo 2021. Specializing in Women's Health, Anti-aging and Aesthetic Medicine since 1991
About Skin whitening
Skin Whitening San Mateo
MD Laser and Cosmetics Center offers the ultimate skin whitening solution in San Francisco and San Mateo that gives a fair face, brighter complexion, radiant skin, and freedom from several skin problems in no time. We do so with customized oral nutraceuticals containing stable glutathione, alpha-lipoic acid, and vitamin C deliver similar ingredients used in IV injections but in a cost-effective safe fashion.  When combined with potent topical skin whitening cream, we are able to achieve skin brightening results.  If needed we will use injectable peptides to restore younger, cleaner, whiter skin.
Skin Whitening Injection at MD Laser and Cosmetics Center
Skin whitening growth factor peptide injection at MD Laser and Cosmetics Center is a feasible solution to brighten your skin in stubborn areas.  Not only this, it improves your skin's texture and removes dark spots, pigmentation, scars, redness, and blemishes.
The primary ingredient in our skin whitening oral supplement is Glutathione, a vital antioxidant in human bodies. It is a natural antioxidant and is responsible for the regeneration of Vitamin C.
Moreover, Glutathione boosts your immune system, detoxifies your body, and lightens your skin by deactivating the skin pigment-forming enzyme, tyrosinase.
Advantages of Skin Whitening Injections in San Francisco and San Mateo
In addition to lightening the tone of your skin, our skin whitening treatment San Mateo regions provide several health benefits too. Some major ones are:
Skin whitening oral San Francisco gives you fair, bright, and smooth skin
Give you freedom from uneven skin tone and pigmentation
Remove acne marks and dark spots
Decelerates the aging process
Detoxify your body
Prevent oxidative damage of cells
Enhances male fertility
Prevent the formation of blood clots
Skin Whitening San Francisco and Skin Whitening San Mateo Procedure
At MD Laser and Cosmetics Center, the skin whitening treatment takes 30  minutes.   It is an anesthesia-free skin injection administered on the layers of the skin.
The doctor first inspects and disinfects the area of your hand suitable for the procedure. After injecting the skin whitening/glutathione solution into your body, the doctor removes the IV setup and seals that area with a small piece of cotton or band-aid.
As the whole procedure is carried out by an experienced and efficient doctor, there is no need to store any doubts in your mind.
Side-Effects of Skin Whitening Injections
Glutathione, being the primary ingredient of skin whitening injections, is a natural antioxidant already present in human bodies. We offer Glutathione doses in a controlled amount because of which these injections do not show any side effects.
Unfortunately, you may come across some misinformation about these injections on the internet. Some side-effects occur when an uncontrolled amount of Glutathione is administered by an inexperienced/unregistered doctor or nurse. So, it's better to get the skin whitening treatment from a registered medical practitioner.
However, we suggest the following types of people to stay away from skin whitening treatment:
Vitiligo Patients
Pregnant and Lactating Women
People having Steve-Johnson Syndrome
Sensitivity or allergic to Glutathione
In addition to these, people taking medicines for serious illnesses should consult their doctor before undergoing a skin whitening treatment.
Frequently Asked Question
You may have wondered about skin whitening. If it's what you need or how it works.
Yes, this statement is true. However, with any procedure, there is a risk for allergic response.  Making the primary component of these injections, Glutathione into an oral agent makes them safe. It provides many other benefits, such as:
Detoxifying our bodies
Improving the functioning of the body detoxification via kidneys and liver
Helping to form a healthy and robust immune system
Supporting the central nervous system from the toxic or heavy metal build-up
The results of skin whitening are not permanent as our body normally will produce pigmenation. If you want to retain a bright, healthy, and fair skin tone forever, undergo maintenance treatments from time to time.
It may vary depending upon the type of complexion you want. However, the average time you might start seeing results is 4-6 weeks.  For best results, make sure you also undergo 1-2 maintenance treatments every year.
If this information doesn't provide a finite solution to the queries emerging in your mind, visit our branch, give us a call at (650) 340- 7546, or contact us via our website. Our experts are always ready to resolve your queries.
What our clients say about us