We are here for your care
Anti Aging Treatment & Medical Aesthetics
ThermiSmooth® is a non-invasive skin rejuvenating anti aging treatment that delivers precise heating to the skin's surface. This is achieved by way of a specially designed thermistor regulated hand piece that delivers precise amounts of heat in order to stimulate new collagen over a period of time.
MD Laser & Cosmetics is an Award-winning Medical Spa in San Mateo and San Francisco
MD Laser and Cosmetics voted Best Medical Spa in San Mateo 2021. Specializing in Women's Health, Anti-aging and Aesthetic Medicine since 1991
Choose from our great variety of laser services
Highly recommended anti aging treatment & medical aesthetic dermatology:
IPL (Intense Pulse Light) photo facial

 
Fraxel / Palomar 1540 – targeted treatment for scar and skin rejuvenation.

Laser hair reduction 

Laser skin tightening 

Or try ThermiSmooth

®
A person with a glowing and flawless skin makes the best first impression and enjoys superior confidence and better self-esteem than the others. With the advancements in the aesthetic medicine and cosmetic surgery, people can easily say goodbye to acne scars, wrinkles, unwanted hair, moles, spider veins, skin discoloration, and other issues. Acne causing pimples, blackheads or whiteheads and scars look quite ugly and this dulls your appearance. We provide the best anti-aging treatment for acne through Chemical Peels, IPL Photofacial, Laser Resurfacing or Botox Injections depending upon the type of skin, the level of problem as well as the patient's requirements.
Since 2006, MD Laser and Cosmetics offer variety of face and body anti-aging medical aesthetic treatments to help you feel and look your best and age gracefully.  Dr. Lin is a physician focusing in women's health, anti-aging and aesthetic medicine for over 30+ years in the San Francisco Bay Area.   Along with our brand of MD clinical strength anti-aging cosmeceuticals and nutraceuticals sold in over 20+ countries, you can achieve beauty and wellness from inside and out.   We look forward to meeting you to help you reach your aesthetic and wellness goal.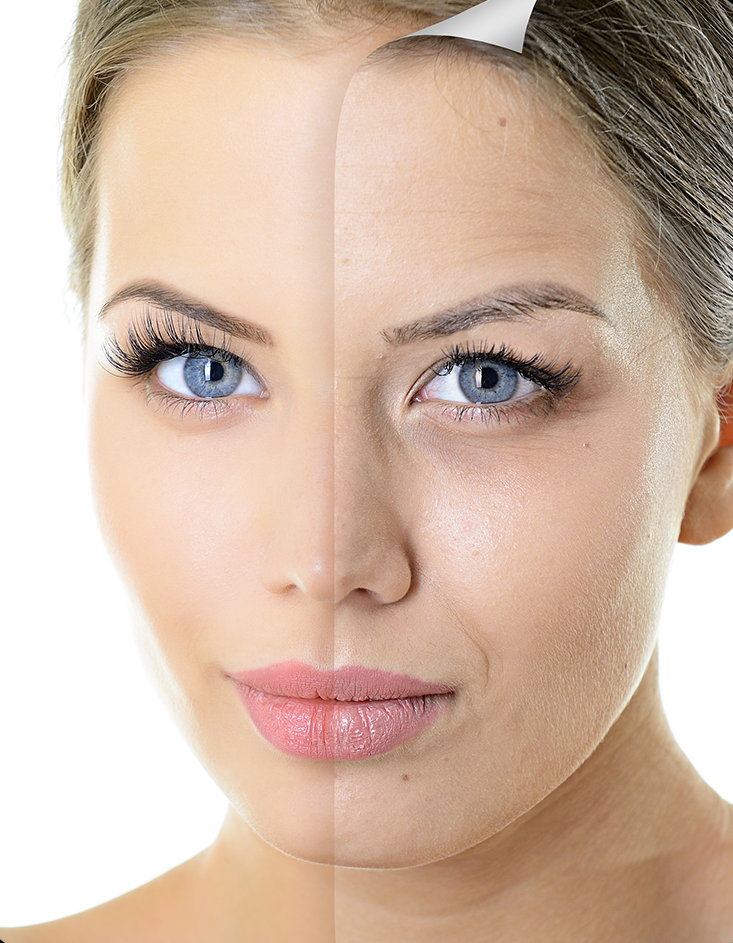 Anti Aging Treatment & Medical Aesthetics FAQs
You may have wondered about Anti-aging treatment. If it's what you need or how it works.
Most common therapies are Botox, Injectable fillers, PRP, Growth Factor mesotherapy, Feminine rejuvenation, detox, weight loss, IP photo facial, hair loss treatment, Chemical Peels and Microneedles.
We offer clinical strength oral and skin products in hair loss, skin brightening, feminine rejuvenation, growth factor peptides, vitamin C serums, detoxification and acne.
Yes, whenever possible we would like to utilize your current products to achieve your goal.  If we need to use our clinical strength product first to achieve the result, you can use your current regimen for maintenance.  With your initial consultation, bring in your current skin and health regimen so we can formulate a treatment plan based on your goal and your current regimen.
What our clients say about us