We are here for your care
Stretch Marks Treatment
Stretch mark are cracks in deep skin layers called dermis.  This is due to weakness caused from decreased elasticity and collagen.  When skin is stretched, the thin dermis can break causing the typical lines we see in stretch mark. Stretch marks are usually multiple, symmetric, well-defined linear lesions initially appearing as elevated red-to-purple color lines (striae rubra) and over time, the color gradually fades into white and skin becoming very thin (atropthic) with fine wrinkled appearance (striae alba). Worry not, because our Dermapen micro needling sessions vouch as one of the best stretch marks treatment in the market!
MD Laser & Cosmetics is an Award-winning Medical Spa in San Mateo and San Francisco
MD Laser and Cosmetics voted Best Medical Spa in San Mateo 2021. Specializing in Women's Health, Anti-aging and Aesthetic Medicine since 1991
Stretch Marks Treatment: About Stretch Marks
Why does one get them Stretch marks?
Stretch marks are very common and usually develop anywhere from age 5 all the way up to 50. Typically found in areas where there is significant expansion such as belly during pregnancy, breast and arm from periods of rapid growth.  Certain medical conditions such as Cushing Disease also leads to excess cortisol level and red stretch marks on belly.
Stretchmark affected both men and women by this condition. It may result in a great deal of discomfort, embarrassment and isolation. Puberty is responsible for about 25% change of developing stretch marks, while pregnancy carries a whopping 75% chance. Striae appear during the time of rapid increase in size, which most commonly happens in puberty and pregnancy.
For Women, the embarrassing sites are:
Breasts
Abdomen
Hips
Thighs
Buttock
Men usually get them on:
Shoulders
Lower back
Thighs
Other less common areas are underarm (axilla), upper arm and neck area.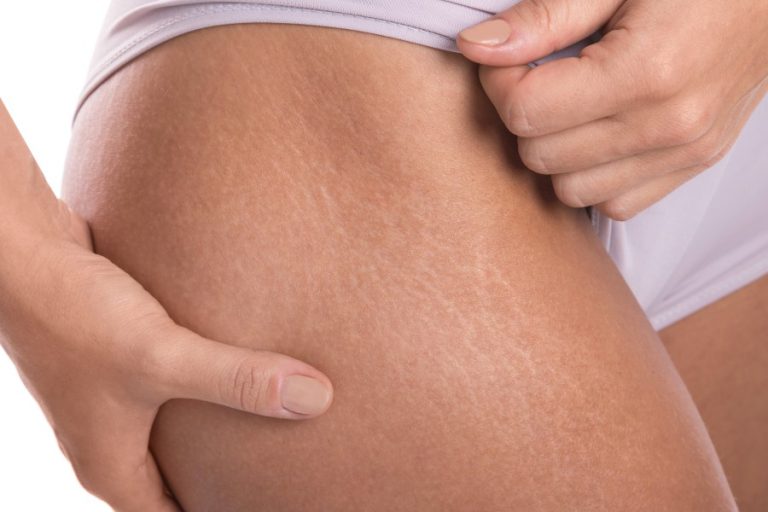 Dermapen Microneedle as a form of Stretch Marks Treatment: 
This microneedling procedure is done with the help of PRP growth factor treatment with an automated device that utilizes 11 microneedles to stimulate collagen production in the skin. This helps with treating minor scars like stretch marks, but may also be used for acne scars. One may expect improvement in the skin within a week!


Are there any side effects to this kind of stretch marks treatment?
As a general rule for cosmetic procedures, some minor skin irritations may occur. But, dermapen is a minimally-invasive process, which means the most side effects you'd get are: swelling, redness, and flaking of the skin which only lasts for a few days. No downtime is needed for this procedure!
Frequently Asked Question
You may have wondered about Stretch Marks. If it's what you need or how it works.
What our clients say about us