Anti Aging Medical Aesthetics Dermatology
Choose from our great variety of laser services, recommended aesthetic dermatology:
IPL (Intense Pulse Light) photo facial

 
Fraxel / Palomar 1540 – targeted treatment for scar and skin rejuvenation.

Laser hair reduction 

Laser skin tightening 

Or try ThermiSmooth

®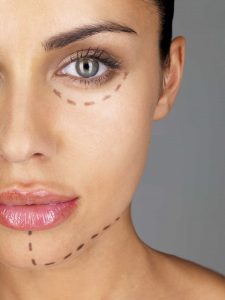 ThermiSmooth® ThermiSmooth® is a non-invasive skin rejuvenating treatment that delivers precise heating to the skin's surface. This is achieved by way of a specially designed thermistor regulated hand piece that delivers precise amounts of heat in order to stimulate new collagen over a period of time. ThermiSmooth® delivers instant skin lifting without downtime.  It's great for many problem areas, including: sagging eyebrows, jawline, and neck. Contact aesthetic dermatology san francisco Today !
A person with a glowing and flawless skin makes the best first impression and enjoys superior confidence and better self-esteem than the others. With the advancements in the aesthetic medicine and cosmetic surgery, people can easily say goodbye to acne scars, wrinkles, unwanted hair, moles, spider veins, skin discoloration, and other issues. Acne causing pimples, blackheads or whiteheads and scars look quite ugly and this dulls your appearance. We provide the best anti-aging treatment for acne through Chemical Peels, IPL Photofacial, Laser Resurfacing or Botox Injections depending upon the type of skin, the level of problem as well as the patient's requirements.
If you want to say goodbye to acne scar, whiteheads or pimples you can try any of our laser services that will meet your needs to your highest satisfaction. Get in touch with our experts and avail the best anti aging medical aesthetics treatment that will transform your looks and restore your confidence. Whatever be your skin concern, facial, body, hair or wellness concerns, our expert doctor will resolve the issue and let you say goodbye to the issue. You will not only gain the desired looks by availing our 30-45 minutes of non-surgical medical treatment but will gain maximum satisfaction and peace of mind. Contact dermatology aesthetics San Francisco Today !