Chemical Peel Treatment for Skin
The skin covers the human body and is the largest organ, which is made up of multiple layers which sees to its functions and health. Who would not want an organ that encompassing and obvious, to be as clean and fresh looking as possible? There are as much functions as there are layers of the skin, these functions adds to the overall look and appearance of the skin. We offer skin peeling treatment for this issue. The chemical peels treatments for skin are effective and unharmful procedure designed to skin layers for a younger and healthier looking skin.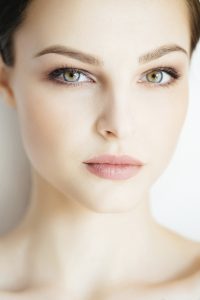 How can I get the best chemical peel treatment for skin?
Getting the best result is very feasible, if you keep in mind the importance of getting in contact and settling for an expert in the field. For the most effective result, you should find an expert who can address your needs and help you meet them skillfully. With a detailed consultation – which only an expert can give – you would understand your procedure options and follow up care and treatments.
As there are different skin types, which include the sensitive ones that are prone to post inflammatory (darkening or redness of the skin) undergoing a pre-treatment before the chemical peel treatment procedure, is required for such skin types. This is advisable so as to get an optimal result and reduce the chances of downtime.
What are benefits of Chemical Peels Treatment for skin?
The chemical peels addresses different acne conditions. It is an excellent procedure to get rid of underlying acne and clear old and stubborn acne. You don't have to worry about the aftermath redness, as we use Salicylic Acid to reduce it leaving you with a smooth and supple skin. It is a unharmful procedure suitable for all skin types. We normally suggest drug free supplements, that will minimize new reappearance in as short as 2 days. These supplements are most effective for those with cystic or hormonal acne.
At MD Signature Peels, we utilize an effective prescription strength Retin A to scrape off the older outer skin layer, to show younger and fresher new skin. Micro peels continue to revitalize your skin, leaving your skin fresh for several months. We often suggest getting the peel done two times in a year.
The peels have a line of usefulness and advantages, which includes:
Aiding the reduction of obvious frown lines, wrinkles, sun damages, signs of aging and brown spots.
It also helps address and correct, the appearance of skin dullness and uneven tone,by shedding off dead surface cells.
It minimizes the chances of acne breakout and fades the appearance of post acne discoloration.
It smoothes and softens the skin's surface texture
What types of peels does MD Laser & Cosmetics perform?
We carry out several types of peel procedures, for different skin issues and types, at MD Laser and Cosmetics Center. We have a wide combination of trichloro acetic acid, retinol, glycolic, prescription strength retinoic acid, resorcinol, salicylic and lactic acid peels.
Do I have to peel after my chemical peel?
Experiencing a skin peel does not always happen after a chemical peel. You may not experience a skin peel after the procedure, depending on the amount of old and dead skin on your body, and the type of peel.
How many chemical peels will I need?
The number of chemical pees procedures to be carried out on you, depends on your desired and expected result, as well as the diagnosis. Generally, to renew the skin texture, 3-6 procedures within a 4 weeks space are suggested. The actual number will be let known during your consultation with Dr. Susan Lin.
How long is the downtime after a chemical peel?
The downtime duration is largely dependent on the type of chemical peel treatment procedure carried out. While some simple peels will renew, hydrate and brighten your skin immediately after the procedure, others will cause skin peeling for 1 week after the procedure.