Medspa is a game-changing treatment leaves glowing and radiant effects. If done correctly, it can give permanent lasting results. Medspa San Francisco CA uses different fields to glorify the facial skin. Though people take it as a waste of time and money, it is not so. If one cares or wants to treat himself properly, he can visit a reputable clinic. This is the long-lasting treatment which can recover the beauty of your face.
To Achieve Aesthetic Goals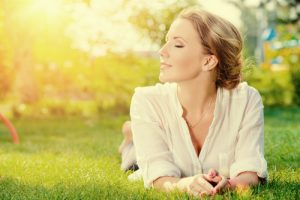 There are several reasons to visit a place like this. One of the reasons is to achieve the aesthetic goals. Everyone wants to have the beautiful skin and face. The beauty matters both from inner and outer sides. A clinic requires a supervision of the doctors and physician, therefore, its success rate is higher than the day spa. Doctors or directors apply the suitable treatment on your face and recovers your beauty. They can remove the signs of scars from your face with the help of different procedures.
To Remove Aging Signs
it is not only helpful in achieving the aesthetic goals but also to remove aging signs. The wrinkles, black spots and white spots with the sagging skin can make you look older than your age. Medspa San Francisco CA helps to regain the facial youth and radiance. It can remove the scars, wrinkles, and black, white spots on the face with the help of treatment.  It is far better than the day spa treatment which only conceals the dark spots and scars but cannot remove it.
It can not only remove the spots from the facials and skin but give a youthful look as well. It removes all the aging signs from the facials with the help of dermal fillers, massages, and laser treatment. There are injectables are also a part of the program. This is the way it regains the youth and radiance of the skin and facials.
To Achieve Ideal Body Shape
Many people suffer because of the excessive weight. Their weight becomes a sign of embarrassment for them. They look for the best ways to lose their extra body fats. Therefore they get access to diet and exercise. Sometimes the fats become stubborn and the exercise and diet effects negatively. So there are many chances to deal badly with your health. In such a situation a medspa San Francisco CA can help such people in a good way. It requires the supervisions of the professionals. Therefore they have the medical programs for such people and body fats.
Take suggestions from the doctors, directors, and physicians. They can not only give you the best suggestion but a proper exercise and diet plan as well. Medspa exercise and diet program is the best way to achieve ideal body shape.