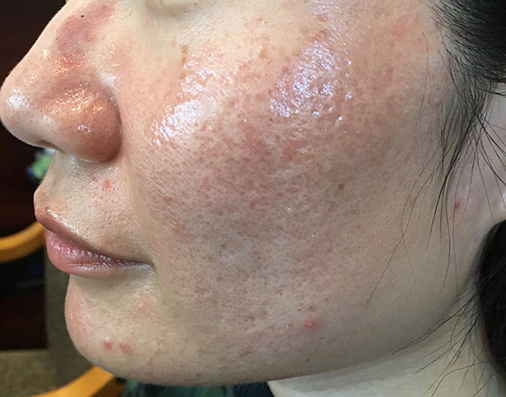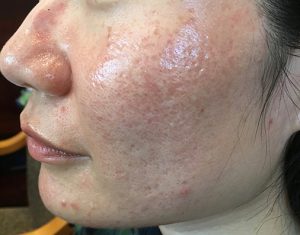 Common practices
In mostly cases doctor starts the acne treatment from a clinic by guiding to wash face regularly even twice or thrice a day depends on condition of acne with salicylic acid cleanser. It is a common acid which help in removing bacteria from your skin and letting it dry over longer period for avoiding further growth. If your skin is dry then doctor will probably recommending you with a gentle foaming cleanser. Benzoyl peroxide is common used for treating with acne. Doctors mostly give a powerful topical gel to clean your skin clots, and stop them from further growth.
Treatment variation according to condition
Tretinoin
This lotion is basically used for treating with white and blackheads, which are now a days very common. It mainly cleanup the pores and prevent it from further decay. Mostly doctors recommend it to apply at night because this gel become partly inactive when exposed to sun or light. In case of some, acne at starting age get worst but it becomes good after sometimes. In case of irritation doctors recommend it to use in small quality beside this oil free sunblock is recommended from doctors, because your skin becomes very much sensitive to light and you have to protect it during your pimple treatment.
Antibiotic tablets
In case of moderate to severe condition of acne doctors recommend antibiotics medicines. It is when your acne get worse by angry looking spots. Common medication in this case is tetracyclines, doxycycline, desogestrel with ethinylestradiol, drospirenone with ethinylestradiol, levonorgestrel with ethinylestradiol. Isotretinoin tablets for severe acne Doctors mostly recommend to use antibiotic for at least 6 months. Sudden stop of antibiotic leads to worse effect on skin so it must be taken with great care.
Laser treatment and Photodynamic therapy
Laser acne treatment from med spa San Francisco California is basically to treat your skin with laser beams and ultra-lights. It is expensive and used in sever condition of skin. Another photodynamic therapy a new technique which is under research now a days. It destroy all bacteria and further more help sebaceous glands to control the production of sebum in skin.