Botox Injections San Francisco | Dysport Injections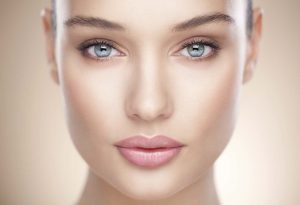 Botox and Dysport are relatively simple and safe cosmetic procedures certified by the FDA. Containing powerful peptides, both Botox injections and Dysport injections help facial muscles relax giving you a satisfying and rejuvenated look. Aside from helping erase the common frown lines, Botox injections and Dysport injections can also aid in correcting vertical lip lines, brow lifts, downward-pointing lip corners, neckbands, and contouring of the face to the desired shape.
Aside from offering Botox injections in San Francisco, we also offer Expression, Perlane, and Restylane to meet a wide variety of needs. So if you are looking for a quick and easy, inexpensive way to get a real makeover give us a call or book an appointment online. We'll have you looking young and rejuvenated in no time.
Botox Injections & Dysport Injectables to Soften and Reduce Frown Lines and Wrinkles
     Looking for a natural and refreshed look?  By erasing frown lines and wrinkles with FDA-approved Botox injections & Dysport injectables. You can give yourself an instant face-lift and self-esteem boost. At MD Laser and Cosmetics we can provide safe and artistic Botox & Dysport treatment to rejuvenate your look and make you look naturally amazing.  By carefully assessing your individual facial muscle and bone structure, we will tailor your treatment to create a natural lift so you look years younger. Botox injections are highly effective in reducing or preventing wrinkles from your face and give a boost to your self-confidence.
     During your Botox and Dysport treatment, a small needle is used to inject and relax muscles causing wrinkles or undesired downward sagging. It is great for naturally lifting your eyebrows, corners of the mouth, smoothing the neckbands and chin areas, and minimizing square jaw. One can literally erase the aging features and use the natural muscles to reshape facial features for a younger look. The best part about our treatment is that we have the experience and artistic expertise to give you an astonishing makeover to enhance your image. We use strong numbing cream and gentle techniques to reduce discomfort. You don't need to worry about looking frozen or "done" from Botox injections and Dysport injections treatments with us because we understand the art of creating beauty.
Restylane Wrinkle Treatments To Reveal Your Younger Look
     Restylane treatments are used to restore volume to the skin, lip, and bone structure to remove facial folds and sagging.  It is also an effective treatment for lip enhancement, a super morale booster.  We offer Restylane wrinkle treatments that can transform your appearance and make you look amazing. FDA-approved Botox and Restylane treatments, along with Dysport, Voluma and Teosyl can work together to enhance your appearance.
     We offer various fillers with different duration and thicknesses for various parts of the face.  Juvederm, Voluma, Revanesse treatments, and many other FDA-approved filler treatments can remove severe facial wrinkles. A combination of various skin rejuvenation procedures will give you a fuller and enhanced face and make you look and feel younger. So get ready for your next event or just look great for your selfie and book an appointment today.
Frequently Asked Question – You may have wondered about Botox and Fillers
 "Will I see my results immediately?"
Effect of Botox/Dysport injections are gradual and results will become apparent within 3-5 days after treatment.  Full results are seen after 7-14 days.  With filler, you will see immediate results after treatment.  Final result after 1-2 weeks after the swelling subsides.
"Is Botox/Dysport only good for wrinkles?"
Botox and Dysport are commonly used for lines and wrinkles but it can also be used to balance and lift the brows, slim the jawline, lift corners of the mouth that is dropping, soften dimples of the chin.  It is also used for the treatment of migraines, headaches, teeth grinding, TMJ caused by tension.   Excessive sweating (hyperhidrosis) can be treated in the armpits, palms of hands, and soles of feet.
"Will I look worse if I stop getting Botox/Dysport?"
Once Botox/Dysport worn off, the treated area will gradually return to how it appeared before.  After Botox/Dysport wears off, you will notice your deep lines will not be as deep as your body had a chance to lay down collagen and elastin during the treatment duration. To maintain results, it is recommended to continue treatment every 3-4 months for Botox and 4-6 months for Dysport.
"When should I start using Botox/Dysport?"
Botox/Dysport is extremely effective as a preventative measure against fine lines and wrinkles.  Some start as early as their mid-late 20's as a preventative treatment and slow down the signs of aging.  It is never too late to start.