Instant Thread Face Lift Treatment by NovaThreads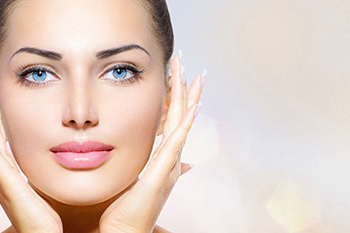 The Instant Thread Lift treatment procedure is the best option for those who desire immediate and drastic results. NovaThread is an FDA approved procedure that utilizes PDO absorbable sutures to lift, tighten and smooth out your skin. The result is beautiful, youthful and rejuvenated skin with no traces of scar.
Why Instant Thread Lift?
Instant Thread face Lift treatment is extremely popular in Europe and Asia due to being the most advanced rejuvenation procedure in the cosmetic world. In as little as 30 minutes your face can be brought back to a more youthful, radiant and healthy glow with absolutely no scars! What's not to love about Instant Thread face Lift?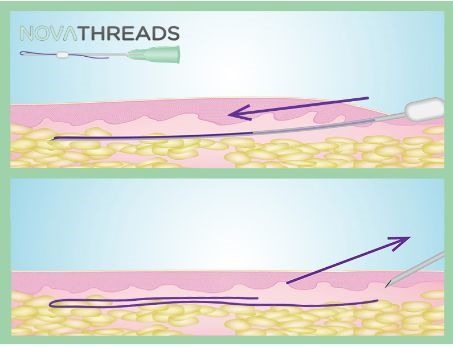 What is the difference between NovaThreads & Silhouette Instalift?
Both NovaThreads and Silhouette Instalift are FDA approved procedures that utilize absorbable thread sutures for skin tightening and lifting. Although both very similar in terms of their results, NovaThreads was first to be FDA approved although Silhouette Instalift had been popular in Europe and Asia for over ten years prior. Take a look at this comparative chart to see the differences between both procedures.
| | |
| --- | --- |
| NovaThreads | Silhouette Instalift |
| PDO material | PLLA material |
| Fully Absorb in 4-6 months | Fully Absorb in 12-18 months |
| Inserted 2-3 mm deep | Inserted 5 mm deep |
| Reversible/removable | Not as easy to reverse/remove |
| Smaller needle entry | Larger needle entry |
| Results lasts 4-12 months | Results last 12-18 months |
| Thinner suture not felt under skin | Cones under skin can be felt |
Why choose Instant Thread Lift over surgical face-lift?
Let's face it, with major downtime of more than two weeks, the possibility of scars, and the amount of time it takes to go "under the knife," choosing the Instant Thread procedure is really a no brainer for those who want a quick and easy makeover without the need for surgery.
How long do results last after Instant Thread Lift compared to a surgical face-lift?
Instant Thread face Lift results last about 1-2 years. Surgical face lifts typically last 5-10 years. You can have touch up lifts in 1-2 years for maintenance. The facelift procedure is much more difficult to maintain or touch up due to scarring.
Is there downtime after the Instant Lift procedure?
There is no downtime or pain medication required after this simple procedure. You might develop a small bruise or swelling for up to two days at worst.
How do Face Threads work?
Face Threads work by stimulating your body to produce collagen in the area where the suture is placed. Over approximately 4-6 months the suture is broken down by the body and the resulting collagen produced becomes naturally yours.
For More information please visit the official Silhouette Instalift website.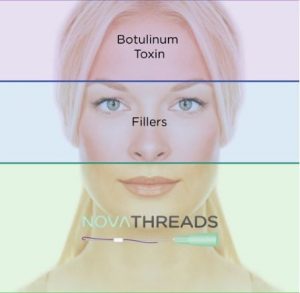 What are the different types of threads?
The different types of threads used for the facelift procedure include:
Lift – This thread helps get the skin back in place through lifting power and barb that helps achieve this.
Volumes – This thread is used for marking out the lip border, lifting and filling the deep wrinkles or folds.
Smooth – This is used for superficial wrinkles and lines that need only minimal work.
How long do results typically last?
The results will be determined by the area worked on and amount of threads used. This noncomplex and quick procedure such as lip border contour or eliminating wrinkles, normally last three to six months, while more complex procedures like neck lift or eye brow lift usually last about 12-18 months.
Types of Threads to achieve any look you want: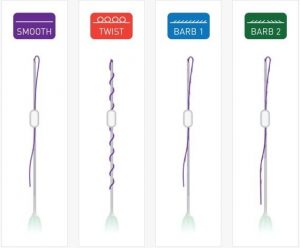 Which areas can be helped with NovaThreads?
Most common aesthetic uses are:
Lip Borders for a natural pout
Eye Brow Lift
Smile lines around eyes
Smoker's Lines
Saggy Jowls
Saggy Cheeks
Saggy Necks
Décolletage
Upper Arm Tightening
Breast Lift
Tummy Lift
Butt Lift
Cellulite
Knee Lift
How long does the procedure take?
The actual facelift procedure usually takes about 15-30 minutes, depending on the part to be treated or worked on. However, you will have a one hour appointment with 20 minutes dedicated to preparing the skin for the procedure.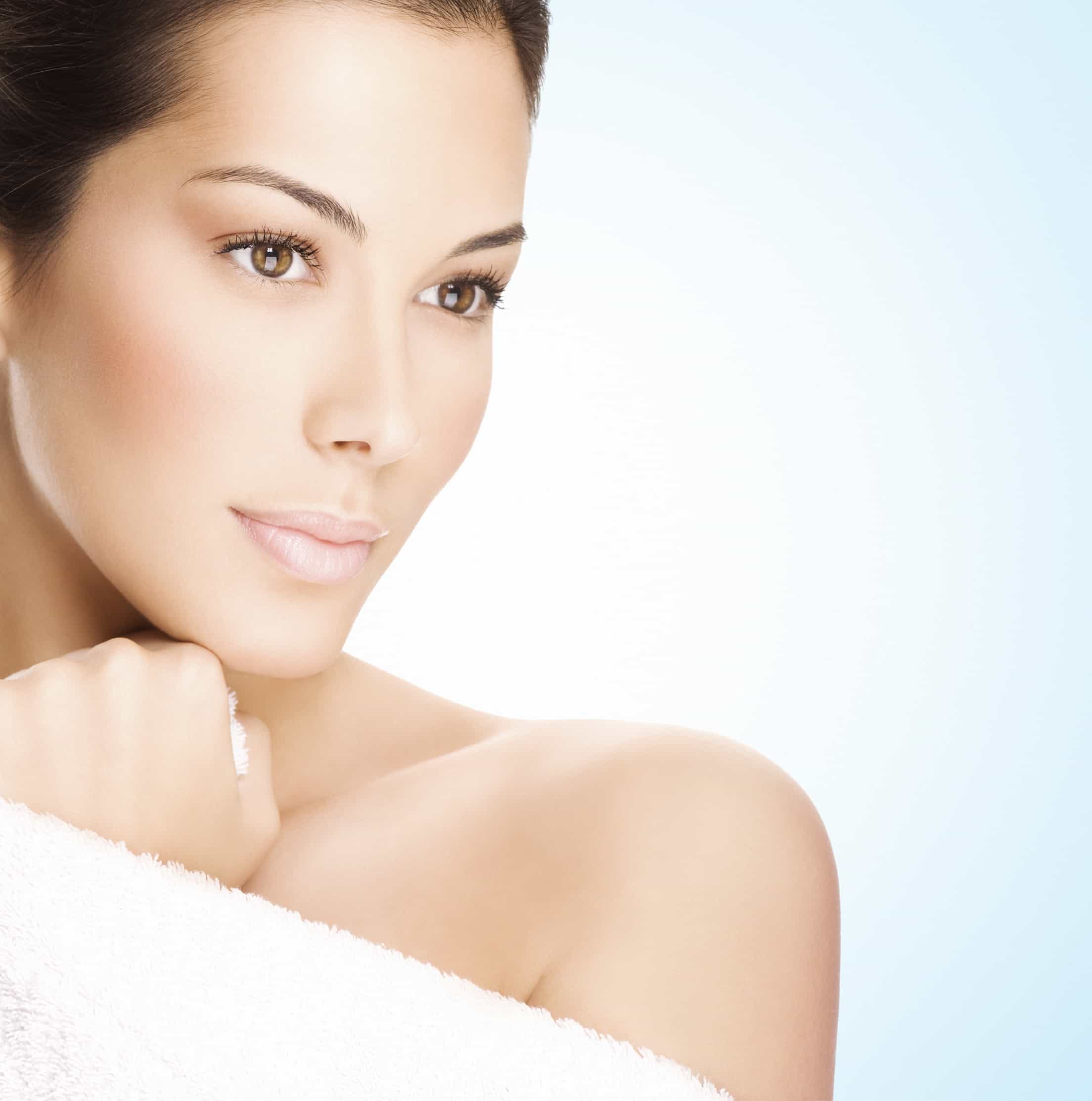 How do I prepare for this procedure?
If you are taking blood thinners such as Aspirin, Ibuprofen, Motrin, Advil, or Aleve it is important to stop one week prior to the procedure.  We recommend you start using Vitamin C Serum a few weeks before the procedure to help your skin heal faster.
What are the most common side effects?
Some of the most common side effects can include bruising, bleeding and soreness. On rare instances there could be infections, suture migration or becoming visible through the skin.
How long is the recovery?
There is no downtime with this procedure and minimal swelling is expected for about one day as part of the response generated by the body to start collagen production.
Can I go back to work after the procedure?
Yes! For minor treatments such as for wrinkles or smile lines there is virtually no downtime.  For an eyebrow, cheek or neck lift procedure there might be some swelling that may last for 48 hours.  We recommend you schedule your procedure on a Friday so you can go back to work on Monday no problem.
For More information please visit the official NovaThreads website.