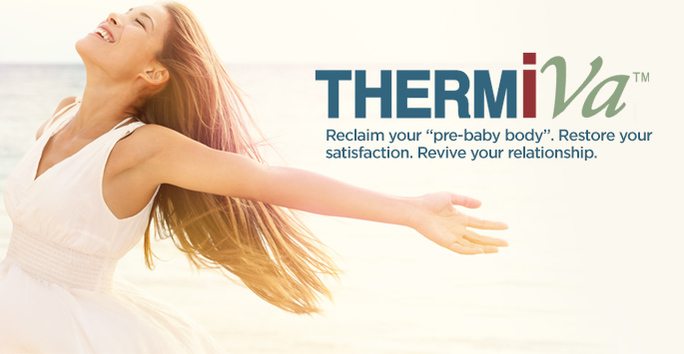 The creative and effective art of Vaginal Revitalization, restores your pre-baby body, revives your wellness, maintains your relationship. Zero downtime, no surgery needed, zero pain!
What is ThermiVa®?
The ThermiVa treatment directs restrained thermal energy to wanted parts, which is or are the internal (vagina) or/and external (labia), utilizing the same machinery that has been in use for years to minimize aging effects.
The complete ThermiVa procedure includes 3 different procedures in a period of 3 months.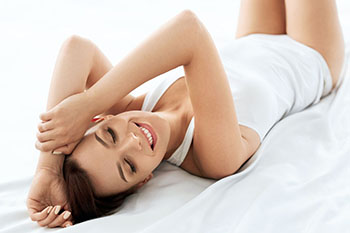 How it Works
The ThermiVa procedure utilizes temperature restrained radio frequency energy to mildly heat tissue, to enable women renew, reclaim and maintain feminine well-being without downtime or hurt. Doctors who performs the ThermiVa procedure, are satisfied with having an in office treatment, and patients giving an excited feedback about the option that does not include surgery.
What Patients Have to Say…
From Yelp: "This review is long overdue. This is my first review on Yelp—ever!!! Life gets so busy, but I must share my experience. I received Thermiva treatment back in August 2017. It was only one treatment but believe me when I tell you that it was a game changer for me. Yes, I was vein enough to even get a before and after picture, too! The difference is night and day. Visualize a dying pink rose in a petri dish soaking up magical water. Within an hour, the wilted rose springs back to life and transforms into a crispy flower — fresh as the first day it was pricked. I have never gotten' so much admiration and compliment from my man on how beautiful "IT" is. And, after periodic self review, I must concur with his analysis. Dr. Lin is my go-to for not only beauty but life rejuvenation! Really!!!!" – Mac
" Such a comfortable and pleasing treatment with absolutely no complications. Immediately I felt my labia and vulva to be tighter, a lot less saggy, and a definite "WOW!" in the way it looked. So much more moisture and less irritation in my jeans and softer and smoother skin. Funny how a simple treatment can give so much confidence.
After the first treatment I definitely felt tighter inside my vagina, was able to have more muscle control, and did not leak urine anymore!  My muscle control was not good. That all went away immediately after the Thermi Va treatment It was really amazing to do that again after so many years of no control.
I am so relieved that now I have something I know can help me with my personal and intimate needs. This is definitely a life changer"
Before ThermiVa: "My labia had changed and no matter how many Kegels I did,  Sex was ok, but I had lost some confidence in myself and ability to please my partner. "
After ThermiVa: "I didn't really know what to think about "the procedure performed", but there was no down side to it. There was no pain during or after, no burning, no mess. After the first treatment in a series of three, I was surprised that my labia seemed closer to my body and there also was some vaginal tightening.
It was after the second treatment that I noticed a significant difference. My labia were fuller and softer and my vagina was noticeably tighter. Sex became better for both of us and sex was more pleasurable for both of us.
I did not think things could get tighter or sex better, until after the third treatment.
I feel better about myself, more youthful and sexier. My partner is a happy man and our sex life, which was good, is now better than ever. "
Request an Appointment
Get started and take the first step! Request an appointment for a consultation by filling out the form below or by calling (650) 340-7546.     We will respond within 48 hours after you submit the request.