PRP Rejuvenation
Over the years, the speedy recovery of wounded tissue in sports has been aided by PRP. How it works is simple, your platelets are used to stimulate your body to produce growth hormones and enhance new tissues. Your platelets can be introduced either by injecting or topically. This procedure would give rise to new collagen, which aids tighter and flawless skin with a clearer complexion.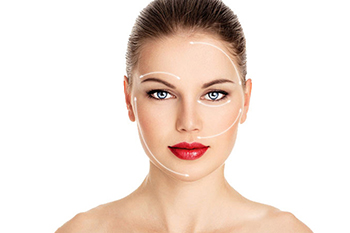 What is PRP?
The acronym PRP means Platelet Rich Plasma. This cosmetic procedure often involves the use of fillers to improve facial volume and shape. It is an uncomplicated and fast procedure, which involves the use of a concentrated liquid made from your own blood, mixed with dermal filler to boost the effectiveness and durability of the fillers, or alone to enhance natural growth process of the collagen.
How does it work?
Just like it is done when you are to give an amount of your blood for a test, a small amount of blood is drawn from your arm. In order to separate the plasma and red blood cells, the blood is then worked on in a centrifuge. This process converts the platelet into PRP, which is often referred to as "liquid gold" that is then applied topically or injected into the skin. The process yields favorable result because, it will be made to look like there is an injury, then the cells work on growing new tissue.
The action of the plasma serum, can be likened to that of the body when there is a real injury – with the recovering platelets striving to produce a rich fibrin mesh. The created fibrin mesh then triggers the natural healing cells, making available growth factor and enhancing the process of fibroblast (the collagen creating cells) production to heal and strengthen.
What Should I Expect?
There would be an improved complexion, younger and healthier looking skin, reduction in scars and wrinkles, as well as a thicker dermis.
**PRP is an emerging treatment for hair loss
Does PRP work for Hair Loss?
There is a certified clinical evidence that PRP works effectively for hair loss treatment.
What is the newest innovation?
The most recent advancement is, the direct application of growth factor instead of using PRP to produce the growth factor.
The effectiveness of direct application of growth factor was proven in a study, which was later published in The Latest Hair Regeneration Therapy Using Proteins Secreted by Adipose Derived Stem Cells – The American Journal of Cosmetic Surgery (Volume 29. No 4, 2012). In the study an obvious regrowth of hair was shown after four months, with monthly application of growth factor.
How much down time will I have?
There should be swelling for about 24-48 hours after the injection.
How soon will I see the result?
Depending on the part you are looking to get treated, if the treatment is for the skin, you should expect a younger and wrinkle free looking skin within 2-4 weeks. While for hair regrowth, results should be noticeable within 4-6 weeks, as hair growth takes place at one centimeter per month.
What are the most popular areas for the treatment?
The common areas or parts for the procedure include the scalp, chest, neck and hands.