KYBELLA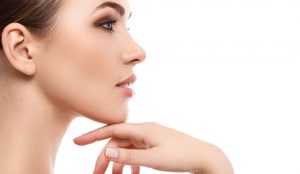 What is Kybella?
Kybella, or Deoxycholic Acid, is an effective prescription medicine used for adults who have the need to reduce fat below the chin, otherwise known as a "double chin" or submental fat.
Is Kybella safe for everyone?
Avoid Kybella if you are suffering with an infection in the area you desire to address. Consult with your doctor before considering Kybella to be cleared of any possibility of harm. If you have carried out cosmetic surgery on your chin, face or neck, bleeding or swallowing problems, breastfeeding or plan to do so in the near future (still unknown if Kybella can be passed through breastmilk) all are important questions to discuss with your primary health provider. Most importantly, disclose to your health care provider if you use any type of natural supplements or medicine that stops blood clots, which are anticoagulants or antiplatelets. Ensure you have a thorough discussion with your Doctor to ensure a successful Kybella treatment. Kybella is not recommended for those under the age of 18.
What are the possible side effects of Kybella?
There is the possibility of severe side effects when using Kybella, including difficulty swallowing, nerve injury in the jaw – which can lead to facial muscle weakness and an uneven smile. Some of the most common side effects include redness, swelling, bruising, numbness and a possibility of the treated area to become hardened. Contact your health care provider for more detailed information about possible side effects.
For more information please visit the Kybella official website.