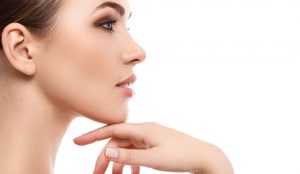 What is KYBELLA (deoxycholic acid) injection?
The KYBELLA is an effective prescription medicine used in adults, to address and correct the profile and look of moderate to excess fat below the chin. This chin fat is also known as double chin or submental fat.
We can not categorically affirm if KYBELLA is effective and not harmful for children less than 18 years of age.
Who should not receive KYBELLA?
Avoid receiving KYBELLA if you are suffering an infection in the treatment part. Before getting the treatment done, give your healthcare provider a detailed information about your medical conditions, not excluding any of the following: If you have carried out cosmetic surgery on your chin, face or neck before then, if you have bleeding or swallowing problems, if you are breastfeeding or plan to do so – it is not known if KYBELLA passes into the breast milk, if you are pregnant or plan to get pregnant, if you have had or plan to have a surgery done on your neck, chin or face. Not forgetting to include details about the pills and medicines you take, including the prescribed and self gotten medicines, herbal supplements and vitamins. Most importantly, tell your health care provider if you use a medicine that stops blood clotting, which are anticoagulants or antiplatelets. Ensure you talk about all of these to ensure a successful treatment.
What are the possible side effects of KYBELLA?
There are severe side effects attached to KYBELLA, including difficulty in swallowing, nerve injury in the jaw – which can lead to facial muscle weakness and uneven smile. But, the commonest side effects include, redness, swelling, pain, bruising, numbness and hardened part in the treated area. However, these are just few of the possible side effects of KYBELLA. Contact your health care provider for more detailed information about side effects.
Please see KYBELLA® full Prescribing Information.