IPL Photofacial Treatment San Francisco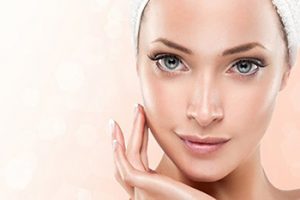 What is an IPL PhotoFacial?
The IPL Skin Revitalizing PhotoFacial procedure utilizes Intense Pulsed Light technology capable of correcting damage caused by sunlight. It also corrects brown spots, rosacea on the body, hands and face.
What areas can be treated?
The IPL Photofacial is an ideal treatment for any part of your face, neck and décolletage that has undesirable skin redness, brown spots, or telangiectasia (tiny veins).  Low contrast brown spots respond very well to this procedure in comparison to results of other treatments.
What does the procedure feel like?
Aside from a mild sting or pinch caused by the pulse of light delivered to the skin, rest assure that it is a relatively painless procedure. Dr. Lin ensures you are as comfortable as possible by applying cooling gel before and after each light pulse to sooth the skin. Pain relief medicine or anesthesia is normally not needed.
How long will the treatments take?
The time spent on the procedure depends on the part of the body being treated although typically last one hour or less.
How many treatments will I need?
In cases of mild undesirable skin conditions, about one to three procedures are normally enough to get desired results. For chronic or severe sundamaged skin, additional procedures may be required to achieve desired results.
What happens after the treatment?
You may experience slight skin redness after the IPL Photofacial procedure and mild swells around the treated parts. Brown spots get darkened immediately after the treatment. While you can apply make-up to make the redness less obvious, be rest assured the swells and redness would only last a few hours or couple of days.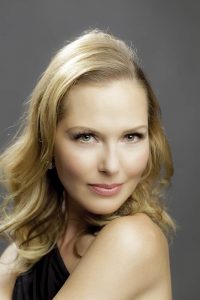 When will I see results?
The darkened spots gradually fade away and clear out completely within one to three weeks after treatment. Spotty skin becomes clearer and improved with the telangiectasia and redness decreasing with time.
Will the spots and redness reappear over time?
As long as the skin is exposed to excessive sunlight without appropriate protection the skin is bound to experience unwanted conditions. Therefore new redness, telangiectasia and brown spots may reappear with continued extreme exposure to the sun. You can minimize the chances of constantly damaging the skin by always applying a broad spectrum sunscreen when outdoors. Keep in mind that rosacea is a severe skin condition and cannot be cured with any light or laser procedure, its appearance can only be improved with this procedure.
Intense pulsed light (IPL)/Photofacial
Reducing the appearance of rosacea and dark spots has never yielded better results thanks to the effectiveness of the IPL Photofacials. You can get rid of all traces of redness and spots quickly and easily with the help of this awesome procedure.
What is Intense Pulsed Light?
It is light producing, non-laser technology used to reduce discolorations of the skin caused by exposure to sunlight. IPL also helps decrease the appearance of vascular problems like rosacea, while leaving the skin surface unharmed.