Female Hair Loss Treatment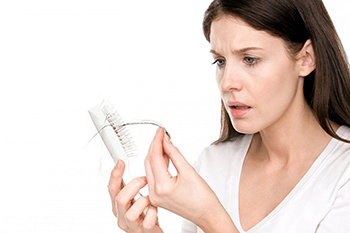 As a board certified physician in Woman's Health and Anti-Aging Medicine, I understand your concern for hair loss. With your modern lifestyle, comes increasing stress and urgency. Every one is working harder physically and psychologically to achieve their personal goals. With long term physical and emotional stress can lead to cortisol and hormonal imbalance, causing early hair loss. In additional to aging, woman has unique vulnerability to hair loss due to hormonal changes from pregnancy and menopause. Furthermore, environmental pollution, over exposure to coloring and hair processing has made female hair loss more common. If your excess hair loss is prolonged, chance of recovery will decrease. Thus anti-aging protective hair care has become a modern necessity for all women.
Best Medical Options for Hair Loss Treatment
There are many treatment options for hair loss in female. US FDA approved topical Minoxidil for treatment of hair loss has been the main treatment option. Hair transplant is also viable but the cost and downtime are not feasible for many. By the time you can see your scalp, you have already lost 50% of your hair. Best option is to start early for the best result and to save money and emotional distress in the long run.
New innovations using peptide technology and the regenerative powers of stem cell derived peptides are now available to help restore hair and stop hair loss. The American Journal of Cosmetic Surgery reported in Dec 2012, Vol 29, No.4 in "The Latest Advance in Hair Regeneration Therapy Using Proteins Secreted by Adipose-Derived Stem Cells", the scientists reported new hair follicle development in 4 weeks after treatment.
Technology Which Used for Hair Fall Treatment
Novel peptide technology has made it possible to improve hair follicle strength to stimulate faster and stronger hair growth. New bio engineered technology permits extraction of natural compounds from plants to provide high anti-aging effects on hair to be used orally.
By combining the new modalities now available to stop hair loss early, you can help prevent early hair loss and restore beautiful healthy full hair.