ThermiVa
®
Feminine Rejuvenation
This 30-minute, in-office, painless procedure for vulvar and vaginal rejuvenation makes a woman's external and internal intimate area much younger looking while improving sexual and urinary function.
To learn more about this incredible procedure visit: http://www.thermiva.com
Experience immediate results with this new FDA approved procedure. It improves the appearance of firmness, and sensitivity so that one can enjoy intimacy again. It allows every patient to look and feel their best without surgery or downtime.
This procedure is recommended for urinary incontinence and vaginal atrophy, and it's also great for women seeking a 'mommy' makeover.
Book your private and confidential consultation with a female gynecologist who offers over 25 years of experience.
You may view remarkable before and after images of this procedure by visiting the site below.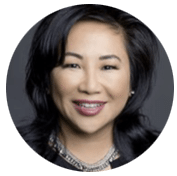 Dr. Susan Lin, M.D.
Specializing in Women's Health, Anti-Aging and Aesthetic Medicine in San Mateo
Our Mission
Our mission is to empower our patients to feel and look good by combining women's health, aesthetic and anti-aging medicine.
Love Yourself
We all have the potential for our inner beauty to emerge.  Whether you used to feel beautiful or even more so if you have never felt beautiful.  Let us help you feel confident about yourself again. It's your turn!