In our facilities you'll find best Botox San Francisco who are dedicated to help their clients achieve their aesthetic goals. Beauty treatments are in trend today. We can achieve to hide or disappear visible wrinkles on the face. This type of injections has been around for awhile and that because it's awesome results. We invite you to continue reading to know more about this procedure.
If you live in California we are sure that you have had seen someone that has apply this treatment. Maybe you didn't notice it, that means it was done flawlessly. It looks bad only when people don't go to the right doctor to provide the exact dose. For positive and lasting results you need a professional. You can know more about our professional here!
What to expect
You can choose to use Botox as a measure of facial rejuvenation. Whether you have  wrinkles or lines of expression, you can make them disappear with these treatment. It doesn't matter your age, you can have flawless skin at every stage of your life. The specialist will evaluate you and guarantee that you'll get the right treatment to your condition.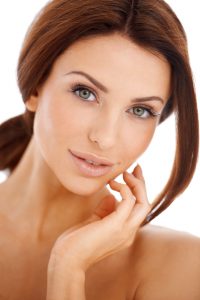 There is something that you should know from this precise moment. The results you get depend also on yourself. When you decide to apply for Botox you must follow the indications of the doctor for before and after the treatment. In this way you'll get long lasting and positive results.
When to apply
There is no perfect age to apply this injections for the first time. Some specialists recommend applying the product when facial imperfections are visible. But keep in mind that they are not only used to eliminate wrinkles, it can have many other applications. Plastic surgeons has used this product for decades now. So the risks are minimal when it is applied by a professional.
The best
The best Botox San Francisco, receive many men and women every day looking for a beauty solution. It is a safe treatment done under the right circumstances. Therefore we recommend to research a little bit before you get it. Talk to your doctor about the concerns you may have. Today there is a lot of bad publicity on botox from people who had a bad experience. Those are rare cases, where an allergic reaction maybe the cause. There are also million of people satisfied with their results, that you may not even notice it.