There are so many reasons why  you should visit Med Spa San Mateo Ca on a regular basis. One of them is to help you look and feel your best. And why not? When you visit a medical spa, you will not only feel pampered but you would also look incredible!
Aging is unavoidable and we all have to go through this experience whether we like it or not. The good news is that there is a solution now for every possible aging problem from wrinkles to hormone imbalance to hair restoration.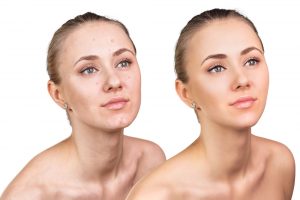 A good clinic will evaluate your needs first and then recommend the best treatment based on your skin type, skin issues, and goals. Going to a med spa San Mateo Ca can actually change your mood and attitude in life. The reason for this is because if you look good, you feel good! There are a variety of skin treatments available nowadays for every possible skin problems.
Botox, for example, is a great wrinkle reducer. Botox has been around for a while now and it has made a lot of men and women happy with the way they look in front of the mirror. It can freshen your face, reduce wrinkles, and can make you years younger. This is the go-to skin treatment of any men or women suffering from aging, saggy facial skin. Botox is also a choice of treatment to control excessive underarm sweating and headaches.
Besides Botox injections, there are also facial or dermal fillers available that can help enhance facial contours, improve facial volume, and to treat moderate to severe facial creases.You can see dramatic improvement on scars, crow's feet, frown lines, smoker's lines, and even marionette lines.
In addition to the above, there are state of the art machines that a med spa San Mateo Ca uses for removing tattoos, removing facial/body hair, and for deep acne scars. There is really no more reason not to look good and one should invest on this because it can truly change your life. Statistics have shown that a teenager with acne who was treated successfully has shown an increase in self-esteem and self-confidence. At a result, these young adults are more sociable and have more friends.
Equally, working men and women benefit from going to a medical spa as it increases or improves their self-esteem and self confidence as well. It has been proven that when you look and feel good, your performance at work is at its best.