Treatment for Deep Tear Troughs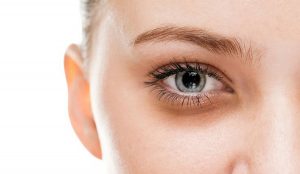 Best Tear Trough Eye Treatment for Dark Circles or Bags in San Mateo CA
Tear Trough Fillers done by an expert. Minimal downtime. Advanced technique
Do people tell you look tired when you don't feel so? Are you using a lot of concealer and feel that you still look tired?
What is a deep tear through area?
Tear trough is an anatomical area located right under your eye. This area supports the eye muscle and fat and serves as a transition zone between eye and a cheek. When this area loses volume through aging, the shadow changes on your face and creates an appearance of dark eye bags or circles.
*Individual results may vary
Why does one need filler under the eyes in the deep tear trough area?
The filler is meant to replace the natural "fat pad" structure that exists there to cushion and fill up the under deep tear through eye area. With time, due to aging and genetics, the fat pad tissue shrinks and migrates, causing hollowness, which creates dark shadows under the eyes.
We add MD dark spot corrector cream which acts as "filler in a bottle" to also gradually fill in the volume under the while improving the skin texture and lymphatic drainage to continue improve your eyes.
Is adding filler under the eyes safe?
Dr.Lin is an expert injector and an advanced technique physician specializing in making you look younger with minimal downtime.
Do tear trough injections hurt?
There should be minimal pain with injection in the tear trough area. This is best treatment for tear troughs.
Why does volume disappear from deep tear trough area?
It happens due to age appropriate volume loss. Can also do to genetic causes. You can use effective eye creams to prevent volume loss, wrinkles and dark circles.
How can I fix/prevent volume loss in the deep tear trough area?
The solution is to replenish the volume, which has been lost. You can do so with effective topical regimen, PRP or mesotherapy.  Alternatively, fastest way is to use a natural and safe product made from HA (Hyaluronic Acid) called Restylane Silk.
It's natural, safe and provides immediate correction
Will I have bruising under my eyes from deep tear trough injections?
Bruising is always a possibility with any injection. Dr. Lin uses advanced injection techniques with minimal injection points to decrease risk of bruising.
How do I know if I have deep tear trough issue?
Shadows under your eyes can make you look tired.  If people ask you or if you feel you look tired, then this might be one of the reasons. As always, consultation with the expert is the best way to find the cause and the most appropriate and best treatment for deep tear through.