When it comes to beauty you have to pay close attention to details. There are several factors to take into account when it comes to self-care and you should know all about it. But don't worry, in Medical Spa San Mateo you'll receive all the information and treatments to be the best version of yourself.
How to choose a medical spa
We are sure that with these 4 tips you can start looking for a medspa that will fit your needs:
1) Investigate the renown of the medspa before you go. Ask your friends, family and even go to Instagram to see what other people comment about the place. This way you'll know what to expect.
2) It's good that you know which specialties are offer in the medspa. Aesthetic medicine has many specialties, hence a wide range of treatments to choose from.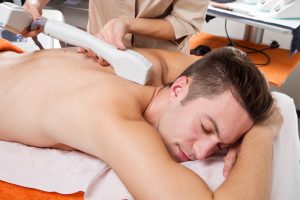 3) Usually women and men try the latest trends in terms of treatments. We advise you to be careful as not all of these new beauty methods are suitable for each type of skin.
4) Treat your body as if it were a temple. This may sound like a fortune cookie, but it's true. Take care of what you eat and how you treat your body. This is the only way to live a healthy lifestyle and to feel younger. Looking and feeling good comes in one package.
Learn more
The best spas are located in Medical Spa San Mateo. Our patients can assure you that you'll receive a five star treatment since the moment you walk through the door. We have the best health professionals of the city and offer you the latest treatments. Cutting edge technology is at the service of your skin.
Go ahead and dig deeper on what our medspa is all about. We assure you that you will be delighted with the various beauty treatments available. Our main intention is to take care of your skin and treat it as if it were a child's, soft and delicate. All your skin issues can find a solution. Our professionals will guide you to find the right treatment to fit your needs. Whether you want to remove aging signs or to look better for a job interview, all is possible in a medspa.
Give it a try! Once you decide to go to a Medical Spa San Mateo you'll see that it's the best option for you.