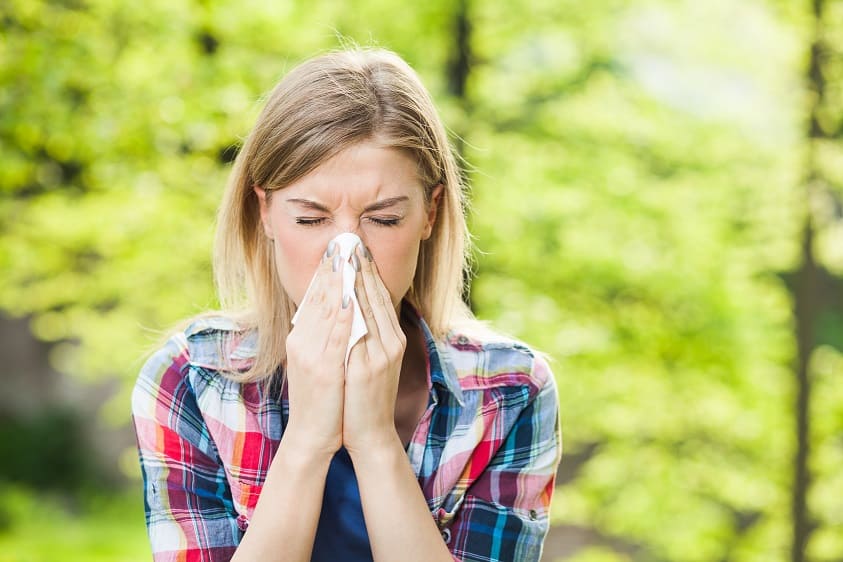 Beyond itchy eyes, sneezing and runny nose, one overlooked side effect of allergies is dry or irritated lips.  For
allergy sufferers, managing allergy symptoms is paramount to getting through the season. It starts with the skin, as it is the first line of defense. Dry and cracked lips cause fissures in the skin, leaving them more susceptible to infection. Additionally, by relieving the lip discomfort, allergy sufferers also feel better, which in turn helps them rest and recover.
A few ways to alleviate allergy symptoms include:
Using a moisturizing lip balm can provide comforting relief and protection for lips that are feeling under the weather due to allergies.

Use an air purifier to remove contaminants from the air, such as dust, pollen and pet dander.

Ensure that the vacuum has a HEPA (high-efficiency particulate air) filter. A vacuum without this filter may make allergies and asthma worse by disturbing and blowing the dust particles in the air.

Bathe in cool water and use a mild soap without perfume or coloring.

Wash your laundry in hot water with a temperature of 130 degrees or greater.

Change your clothing after spending a lot of time outdoors to keep the pollen out of the house.