Med spa is a nonsurgical facial treatment. It covers all the wrinkles and facial scars. Med spa San Francisco California removes the sagging skin from the neck and face. It is better than the facelifts. Therefore it has got the great importance in the surgical and nonsurgical industry. It is less expensive and easy to recover than the surgical treatments. There have several methods involved in the treatment. Every Person has an easy access to the facility. Therefore it has the big name in the world of nonsurgical treatments.
How does Ultherapy work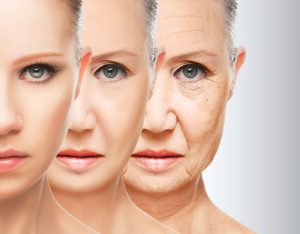 Ultherapy is like a mini facelift. Many people don't want to take the hard step of face-lifting. But there are many others who want to take advantage of the advanced methods of a good clinic. It helps in tightening the loose facial skin. Ultherapy gives the ultrasound energy to the sagging tissues of the body. In this way, ultrasound energy loses aging skin and tightens the sagging skin. A new cycle of collagen growth starts with this. The fresh growth of collagen restores the growth of tissues. In this way, new revitalize tissues tights the loose skin. The whole treatment occurs without making an incision on the body. Therefore it is the most demandable nonsurgical treatment.
Functions of Thermage
Thermage is a nonsurgical med spa San Francisco California treatment. In one session the loose skin moves back to its place. But rightful treatment is the condition. It brings the radiance and glory of the skin back. One thermage treatment not only contours and retextures the body but also tightens it. Just a single session can vaporize the embarrassing signs from the skin and facials. It is beneficial so much that it gives the same old radiant features to the facial skin. The nonsurgical treatment gives better and better treatment with each moving day. Thermage is the only nonsurgical treatment which gives no downtime but a single successful contouring and natural looking result.
PDO Thread Lift Functions
Loose skin creates wrinkles and sagging in the skin. Due to the sagging of skin aging signs appears on the facials. These aging signs show the person older than his age. To get rid of the wrinkles, sagging and aging signs PDO thread lift is essential. PDO thread lift is also a nonsurgical med spa San Francisco California treatment. Without discomfort and downtime, PDO thread lift recovers the radiance of the facials. They invest dissolvable surgical seam in the body which tights the loose skin with minimal discomfort. These sutures or surgical seams are applied on the face, neck and on all the sagging skin. It lifts the skin without downtime. Therefore it has become the most convenient procedure to tighten the loose skin. Med spa can remove all wrinkles, sags down and aging signs from the facials.