The medical spa is a nonsurgical treatment to rehabilitate the radiance of skin. It is far way different from the regular day spa. Regular facility has not as many opportunities of betterment as in the medical spas San Mateo California. First and foremost, a regular facility conceals the signs of aging and wrinkles with the makeup while a true facility removes them permanently. Therefore the value of procedures has made the life of people comfortable and relaxing. There are some main procedures to restore the glory and radiance of the skin.
Use of Cosmetic injections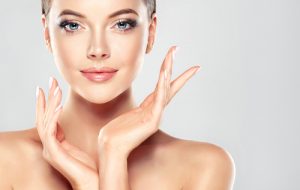 Cosmetic injections are used to add the radiance to the facials. These injections give direct positive results without any downtime. So, cosmetic Injections approach the defected area of the facials and skin and bring a little hopeful change in the skin. This procedure occurs without any discomfort. Therefore, a proper check of cosmetic injections before the appliance is the best. First of all consult with different doctors and physician to know about the best cosmetic injection. In this way, the person can get away from the harmful effects.
How to Tighten the Skin
Sagging skin gives the facials and skins an aging look. Therefore facelifts become necessary to get through. The patients looking for a tightening of skin get the Thermage and Ultherapy. Both facilities have been approved by the authority and are and long-lasting. Therefore to remove this aging sign with the medical spas is not a problem anymore. It tightens the skin but a proper selection of the technology is a must before getting it. Choose the treatment according to the skin energy type, age, aesthetic concerns, and the depth of the treatment. In this way, the better result can be achieved.
Laser resurfacing
Deeper wrinkles, fine lines, acne scars and uneven complexion issues can treat through laser resurfacing. Small laser beam targets the dark spots, wrinkles, and scars on the facials. It resurfaces the scars and fine lines add gives the refreshing look. Wit choosing the laser resurfacing a new realm for the skin beauty opens. It gives a fresh and full of radiance beauty to the skin. The dream fresh and radiant skin is possible just with the procedure laser resurfacing.
Chemical Peels for Skin Care
Chemical helps to get rid of the Acne and skin damages. It removes the wrinkles and skin pigmentation without any downtime. These chemical peels are safe to have. There s a direct benefit and positive effect can get through with these chemical peels. These chemical peels are special and the most effective procedure from medical spas San Mateo California. Same professional products have not applied to these procedures of medical spas. It is a painless and less aggressive treatment of all procedures. The medical spa procedures add the glow to the skin.