Nowadays, and more specifically in San Francisco, going to a Med Spa San Francisco is huge new trend. Both men and women, are all in for beauty treatments and aesthetic medicine. Under the guidance of health professionals in this field  you'll feel rejuvenated and full of health. Then why not give it a try? And even better, bring a friend with you!
What to expect?
These are special places specialize in beauty procedures. Don't confuse it with your regular spa. It is a clinic for practicing aesthetic medicine. Therefore the procedures done here are very specialize and should be performed by a professional. Don't think is a place designed exclusively for rich or famous people. Certainly the truth is that a medspa offers many services for every budget. We assure you that once you make your first appointment, you'll be delighted with the results.
Discovering your Best Version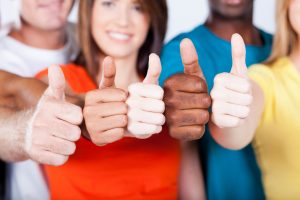 After visiting a Med Spa San Francisco, you'll realize that all your skin issues can be treated. Problems that may seem impossible like flaccid skin, acne or wrinkles, can and will disappear. A medspa offers powerful treatments that will give you long-lasting results.
Your face is the image that you give to the world. It is why is important that you feel good about your own image. Certainly, getting the treatment you need for your skin will benefit you in more ways than you imagine. You'll start to have more confidence and people will start to notice it!
What about the body?
Don't think we forgot about your body! Being healthy is a whole package. Going to  Med Spa San Francisco means you'll be in the hands of our experts. We have all kinds of specialties: dermatologists, nutritionists, plastic surgeons and more. In your first session you'll be interviewed by a doctor to designed a health plan adjusted to your needs. The doctor will guide you to choose the right treatment for you. Because of this way you'll be able to achieve your aesthetic goals in short time.
What are you waiting for?
Go and tell your friends about the wonders found in a medspa! Go together and enjoy our wide variety of non-invasive and exclusive treatments. Plan a girls day focus on your beautiful self. Get rid of unwanted hair with laser treatments or have a dermal filler. This is a great plan for a bridal shower or a birthday day with your closest friends. Have fun and be healthy!