Medspa is a non-surgical facial and skin treatment. It is a treatment in which medspa San Francisco CA improves the skin without using any surgical techniques. It doesn't make any incision or scars signs on the skin or facials. These treatments are a way different from the regular day spas. Therefore this spa is expanding worldwide steadily. It has changed people perception towards the innovative techniques of treatment. The new and successful techniques have helped people to take confidence in this treatment.
Who Supervises the Treatment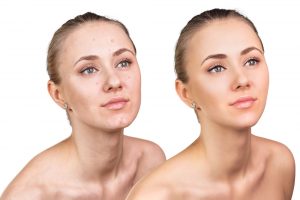 First and foremost check the supervision of the treatment, you are searching for. Either a doctor is performing or supervising the treatment or not. Ask about the doctor's supervision for the operation and treatment procedures as well. A patient must have a proper knowledge of all the information going to happen over there. Therefore he must have the proper knowledge of the doctor or physician who owns his procedure.
Look for the Certification of Doctor
Secondly, a person must have access to the proper knowledge of the certification of the doctor or physician. Check before having a medspa San Francisco CA treatment, has your doctor get certification. The doctor's certification must be from a proper institution. There are some specific institutions to get the successful and proper certification to look for those. In this way, one can have the confidence about his treatment that a professional is doing it.
Pieces of equipment and Cost
Before having a treatment learns about the equipment and cost of the treatment. With the passage of time technology changes and the prices of the machinery also changes. Therefore the treatments get higher prices. Check all the pieces of equipment; if they are latest the prices will be higher. Prices for the treatments like laser hair therapy, skin therapy etc are higher. The reason is the costly machinery used for these treatments. Therefore it is necessary to get information and check types of equipment first.
Get the Treatment with Guaranteed Results
Every person wants to have a successful medspa San Francisco CA treatment. Therefore they look for the professionals. Who can not only give them the treatment but can guarantee the results as well. Though, some of the doctors offer more services just to get more money or to check their other abilities. They try to treat other treatments as an extra. As a plastic surgeon with tummy tuck specialty performs the whole body liposuction. Though a person prefers the doctor's suggestion on the common advisers it isn't successful every time. Pay a heed to the critical views as well. It can help you to take a successful treatment. This is the best way to get the treatment with the best results. Take medspa treatments from the doctors who can guarantee the successful results.