When it comes to external beauty, all men and women seek the best treatments to delay facial aging. Technology is advancing and with it beauty methods as well. Today we bring to you the differences between Botox San Mateo, CA and Xeomin procedure.
Before continuing we will give you a brief explanation of what this treatments are about. This way you'll be able to choose the one that works better for you. These two beauty methods are very popular nowadays. These are used by millions of women and men that like you, want to regain their youthful looks and glowing skin.
Botox and Xeomin
Botox is a botulinum toxin that has been implemented for beauty treatments. This toxin paralyzes the muscle in the area where it has been injected, helping it relax. Therefore eliminates considerably the lines of expression that are gained over the years or poor skin care.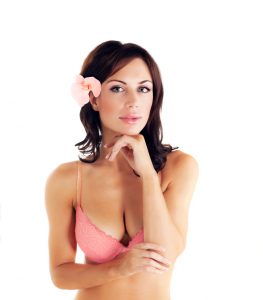 The Xeomin is one of the new medicines being used for beauty treatments. It is injectable and is responsible for relaxing the muscle, thus causing a more relaxed and youthful appearance on the face. In turn helps disguise the lines of expression and wrinkles.
Differences between treatments
1) The Botox can be applied in any part of the face. While the Xeomin should only be applied in some areas to avoid causing problems in the face.
2) The treatment of Botox, paralyzes the muscle of the face while the Xeomin relaxes the muscle.
3) Botox is one of the most effective treatments to eliminate the lines of expression that are visible and acts instantaneously. While Xeomin treatment is usually more complex when implemented in the face of men and women.
4) Botox can be applied as many times as necessary to acquire the desired appearance. While using Xeomin it's recommended to apply it only in small doses.
Facial rejuvenation
As you have read the two treatments are very similar but different in how they act. They may be used for facial rejuvenation, but they are applied in different situations. It is important to note that only a specialize doctor can apply these treatments in order to avoid any complications.
In Botox San Mateo, CA we have the best physicians in dermatology, plastic surgery and aesthetic medicine. So if you are looking for a place that offers safe and positive results, this is the place for you. Whether you choose to apply Botox o Xeomin, we are here to help you reach your aesthetic goals.