Regular spa and med spa are playing a vital role in modern man's life. They get a lot of attention for being the nonsurgical treatment. Therefore, people of the modern era are very conscious about their health and diet. Their facial radiance shows their health condition. Both the regular spa and med spa San Mateo CA have a strong connection with the betterment and impairment of facials and skin. They reconstruct the facials and body parts. But these spas treatment have the temporary and permanent base.
Different in Visual Aspects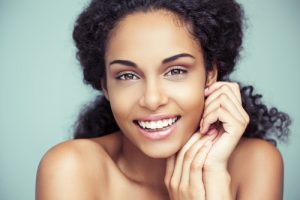 These spas seem similar by the first expression. But they have different procedures and techniques to deal with. So, they are different on many points. It is a hybrid clinic and med products treatment. It is a long-term toning and firming treatment. This leaves a permanent impression on scars and heals them completely. It leaves no dark black spots on the facials. A regular facility is far more different from the higher end facilities. These spas take place at the salons. Day spas are temporary spas while the med spas are permanent. Day spa covers the scars for a short interval of time.
Difference in Treatment
These spas are not the same in treatment. They are different somehow like two edges of an ocean, on some points. Though these spas are non-surgical treatments, therefore, both are important.  A clinic revolves around the clinic and medical products. It is a long-lasting treatment for the impairment of scars. It is executed by the directors of med spa or doctors, physician, and dermatologist. The regular day spa has not executed by any professional doctor. Makeup artist and beauticians perform it on their clients. It impairs the scars and black spot temporarily. Therefore it is not as reliable as the high end facility is.
The Treatments offered by these Spas
These spas are not only different in their basics but also different in their treatments. A clinic can treat the dark spots, scars, wrinkles, freckles, fine line, sun damage, and redness. While a professional implements it on the client's who need the treatment. As a regular day spa offers different massages, manicure, pedicure, and different body scrubs. Therefore, these massages are performed by the professional makeup experts. In this way, a regular spa cover the scars and black spots but won't impair them.
Procedures difference
Med spa and regular day spa have different procedures and techniques to impair or recover. Laser hair removal, skin tightening, acne facial, anti-aging treatments, and Botox are involved in the med spa San Mateo CA. Though Botox is the most popular of all treatments. Therefore it has conceived that med spas rehabilitate the radiance of facials. As a day spa revolves around massages and scrubs, therefore, is considered more comfortable. The traditional spa provides health and skin glorifying treatments. Regular day spa releases all worries through massages. It takes the clients away from the cares and worries of normal life. It provides time to relax for a while.