We can say without any doubt, that there is an exponential improvement in facial care. Thanks to the great advances in cosmetic science, and more specifically in the area of ​​products that help to rejuvenate the face. The eternal fight of men and women is to minimize the effects of time and to see themselves young and healthy.
What is the secret of these products?
Decades ago both men and women used creams and cosmetics that would help them fight or completely eliminate the wrinkles that appeared on the skin. These products only caused a momentary effect of improvement in the skin and had many negative side effects. Currently we have different types of creams, both moisturizing and specialize. Also we have serums developed with multiple compounds to definitively delay facial aging at cell level.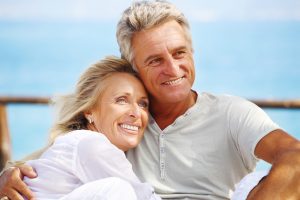 The secret star behind of the Anti-aging Products at San Francisco Medical Spa are retinoids. What is a retinoid? To put it simple is a type of Vitamin A. When it's combined with other products such as proteins, manage to create the perfect mixture for substances that will help you face all these evils of time.
Some of the Anti-aging products are:
1- Special cleaning creams and soaps
We all know, or should be aware, that daily use of soaps can weaken and dry our skin because we remove the oils and proteins that the body naturally needs and produces. Because of that some companies have made different types of moisturizing soaps and facial creams. When you wash your face with those products, it keeps the natural balance of your skin.
These products have the property to eliminate all types of bacteria and also helps trap the excess moisture in the upper layer of the skin
2- Hexamidine
This is a special disinfectant generally used in the coating of diapers. What is the function of this product in facial skin care? Well this disinfectant has the amazing ability to let moisture out of the skin, and is used in most of the creams that help in facial skin care.
3- Aloe-based creams
There are people who have very sensitive skin, Aloe helps a lot to moisturize and soften it without harming the natural PH and balance.
At San Francisco Medical Spa we choose only the best treatments in the market for our clients. All of our treatments are safe for any skin type. We will give you a natural glow and the best possible care.